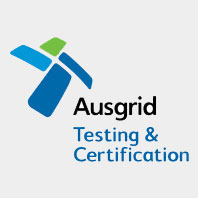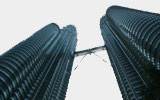 Company History

In Jan 1969, a small family enterprise was formed in dealing with domestic electrical home appliances, air conditioners and commercial refrigerators. Through perseverance and a vision, this small family enterprise grew steadily with many small contracts and engineering works after 10 years from the inception.
In the next 10 years, this company diversified from air conditioning works to the manufacturer of refrigerators and the fabrication of stainless steel equipments. Five years later, the company ventured into LP gas pipe works and the manufacture of low voltage switchgear assemblies. The company began to invest into a host of NC / CNC machinery and equipment to cater for the increase works and orders during the great economic activities during this period.
With much of the support from the private sector, the public sector and many government related agencies, strong foundation of the company was laid. Today, GRAND SPEKTRA (M) SDN. BHD. becomes one among the SME in the East Coast region of West Malaysia
THE EARLY YEARS
The company through the predecessor companies commenced business in the supply and servicing of refrigerator, television and radio in 1969. Within 2 years of operation, the company had been appoited to be authorized dealer air-conditioner by CARRIER (MALAYSIA) SDN. BHD. in 1970. From thereon, the company have been actively involve in undertaking air-conditioning and refrigeration contracts from the public and private sector.
IN MORE RECENT TIMES
The company became established as the main company for handling technically demanding project (both government and private), and by the 1980's it was the leading company in its chosen field, However as the economic growth of Pahang remained very slow compared to more developed area of the country (i.e Selangor, Johor and etc) the Management realized that there was a need to diversify into other areas to enable the company to continue the steady growth.
GEARING FOR 2000's
Today, Grand Spektra (M) Sdn. Bhd. has become a medium size industry through its prudent management and careful reinvestment of resources. Operating from a facility of approximately 30,000 square feet, the company has a wide range of in-house capability that has enable it to penetrate markets in stainless steel fabrication, ventilation equipment, kitchen equiment, electrical switchboard, control panel and etc.